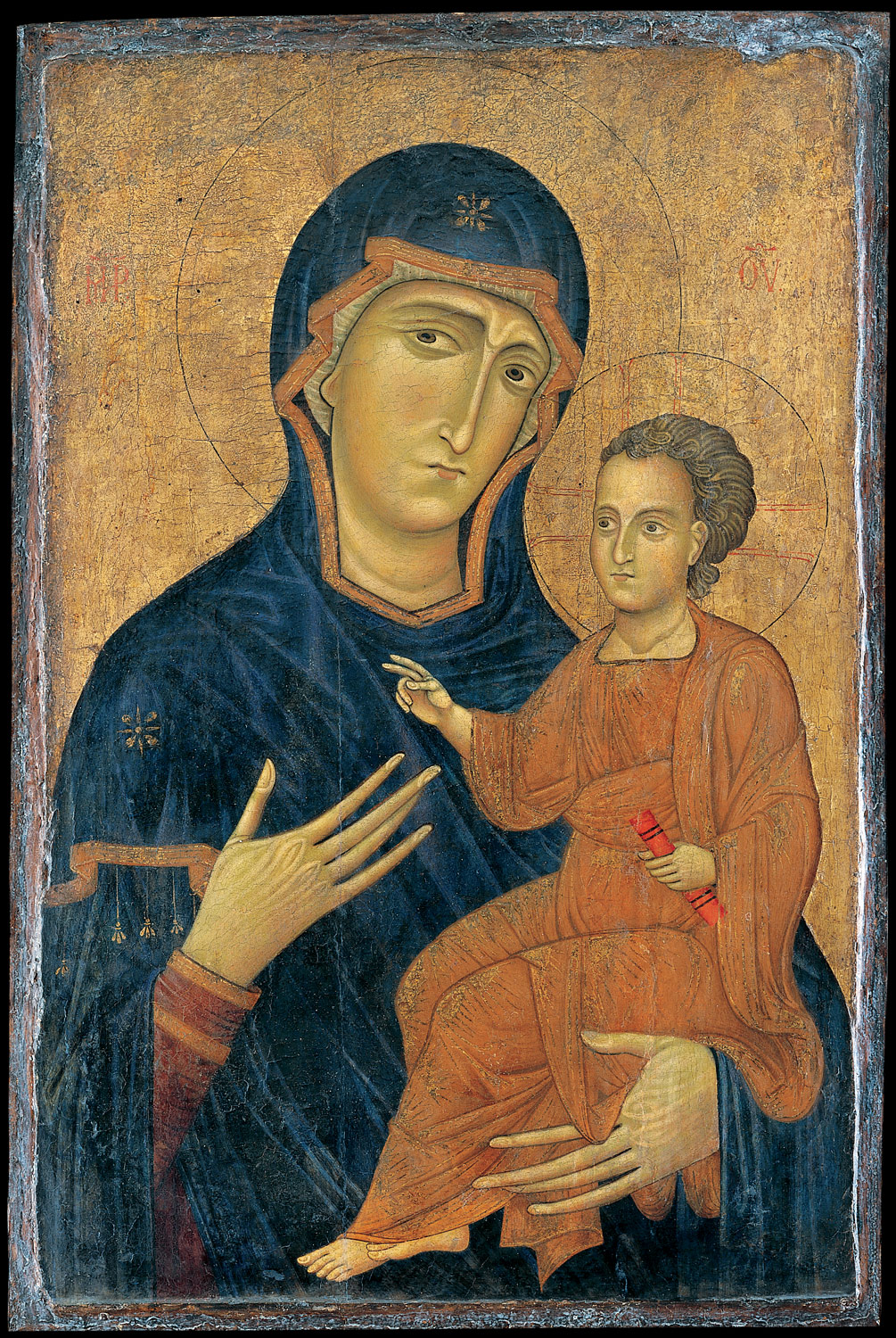 The "Madonna and Child" was painted in the 20's by artist Berlinghiero, the leading painter in Lucca. This piece is part of Byzantine art, in the form of an "icon." The medium used is tempera on wood. It is a frontal pose of the Virgin Mary holding baby Jesus.
One thing I found interesting was that in the Byzantine culture, they believed these wood-panel paintings possessed supernatural powers. It is believed that one wept and another released incense odor.
This painting displays rich colors and rustic detail. The outlines are harsh, but filled with a lot of detail and shading. There is a subtle halo around their heads, and every piece of them is dainty. One thing however, is that their faces have an expression of sadness. Maybe this is due to nonbelievers, or maybe it is another painting that weeps.